Protect Your South Florida Hotel From Fire Damage
The number one priority for Miami-Dade, Palm Beach and Broward County hotel, motel and resort owners is guest satisfaction. That means you're busy each day providing a great time with comfortable accommodations, a clean pool, recommendations for local activities and more; you don't have a lot of time to think about your fire safety system.
The good news is, with City Fire Inc. on your side, you don't have to worry about your hospitality building's fire safety. We are licensed and certified in all aspects of fire safety and have decades of industry experience. Whether you need your sprinkler system inspected, your fire extinguishers recharged or your fire alarm tested, we have the expertise to care for all of your hotel, motel and resort fire safety needs.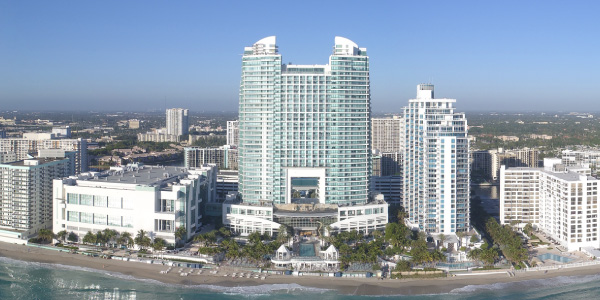 City Fire's Hotel Fire Safety Services Include:
Sprinkler Systems: All hotels, resort and hospitality centers must have a working sprinkler system in place.
Smoke & Fire Alarms: All hotels and motels must have smoke detectors and fire alarms to protect occupants from fire.
Exit Signs & Emergency Lighting: Hotels, motels and resorts must have well-lit pathways to emergency exits during an emergency.
Portable Fire Extinguishers
With City Fire, you can rest easy knowing that your hotel is safe from fire, and concentrate on the business of providing a great customer experience. Contact City Fire at (954) 987-1338 today to start your hotel fire safety program.
Fire Safety You Can Trust
Trust is the cornerstone of City Fire's business values. We have dedicated our decades of training and experience to providing top notch fire safety services in South Florida. Our goal is to make sure you:
Trust our people

Trust our pricing

Trust our products