Make Sure Your Property Has A Clear Exit Path During An Emergency
If your Miami-Dade, Broward or Palm Beach County business experiences an emergency situation—fire, sudden power loss, hurricane damage, etc.—you need to have a well-lit path to safety and clearly marked exits. Exit signs and emergency lights from City Fire Inc. will ensure that your employees and patrons are able to escape any potentially dangerous situation that may arise.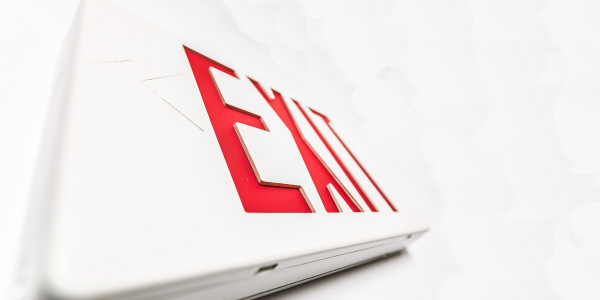 Our comprehensive list of fire protection products includes:
Sales
Service
Testing
Inspections
Emergency Lighting That Meets Code
OSHA requires that every building have at least two designated emergency exit routes for it to be classified a safe building. These exit routes must be clearly marked with OSHA-approved emergency lights and exit signs so that people occupying the building are guided to exits and escape routes, and so firefighters can easily locate emergency equipment. City Fire carries all varieties of emergency exit lighting and signage for your safety needs.
Make sure your patrons and employees have a safe exit pathway in the event of an emergency. Call City Fire Inc. now at (954) 987-1338 for all your exit signage and emergency lighting needs.
A Company You Can Trust
Based in Hollywood, FL and serving the Tri-County area since 1974, City Fire has always had one core belief that we base our values on: Trust. Everything we do, all of our fire safety services, are to ensure that you:
Trust our products

Trust our pricing

Trust our people