Trust City Fire to Meet All Your South Florida  Fire Extinguisher Needs
Fire Extinguisher Sales & Service- Testing, Refill & Recharge
A fire extinguisher is one of your most basic fire safety tools. Keeping fire extinguishers in key strategic points around your property gives you the ability to extinguish small fires at their source, before they have the chance to become big fires. City Fire Inc. offers an impressive selection of fire extinguishers to suit your specific needs. We also offer fire extinguisher inspection and servicing as well.  We will test your fire extinguisher and refill your fire extinguishers with the appropriate material for your extinguisher.
The National Fire Protection Agency requires that your fire extinguishers be inspected and maintained regularly to make sure they will work when you need them. City Fire is fully licensed and certified to perform all inspection and maintenance services you need to protect your property.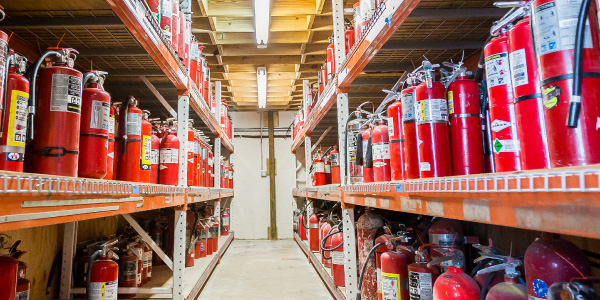 Trust City Fire for fire extinguisher:
Sales
Inspection
Testing
Recharging
Whether your are a  business or homeowner, we welcome you to visit our sales and service center for any of these services.  We also offer on-site service and delivery to our commercial, government and  institutional clients.  We are always happy to answer your fire safety questions. Give us a call at (954) 987-1338 to speak with us about your property's fire extinguisher needs.
City Fire is a company you can trust.
Trust is an important word for us. We have decades of training and experience, and we take providing top notch fire safety services in Miami-Dade, Broward, and Palm Beach Counties very seriously. We want to make sure you:
Trust our pricing

Trust our products