Protect Your South Florida Property From Theft and Fire Damage
An up-to-date alarm system is essential to the safety of your property. A monitored burglar and fire alarm system from City Fire Inc. gives you peace of mind that your property is protected at all times. We provide comprehensive fire and burglar alarm systems from such respected brands as:
Honeywell
Fire Burglary Instruments
Silent Knight
Firelite Alarms
And More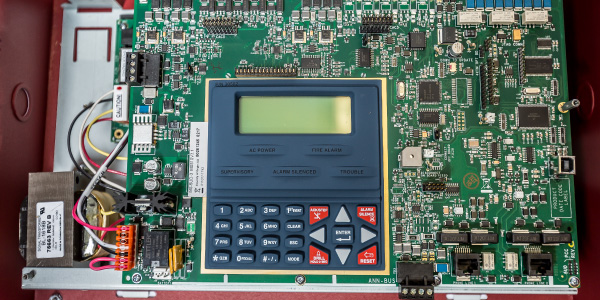 The benefits of your alarm system for your Miami-Dade, Broward or Palm Beach County business include:
24-hour monitoring, including glass breakage detection, motion detection and fire detection
Emergency response services, including fire dispatch and ambulance dispatch
24-hour technical support services
Silent panic alarms
Up to 20% discount on your insurance premiums
City Fire installs, inspects, tests, repairs and maintains fire and burglar alarm systems throughout the Tri-County area; no matter your alarm system needs, we are here to help protect your property. Our technicians have extensive training and experience, and are licensed, bonded and certified to perform all necessary fire alarm system services.
Rest easy knowing your property is protected from break-ins and fires. Contact City Fire today for expert installation, testing and maintenance of your burglar and fire alarm system.
Over 50 Years of Trusted Fire Safety Services
City Fire Inc. has served the businesses, restaurants, condo associations and golf courses of Broward, Miami-Dade and Palm Beach Counties with expert fire protection services since 1974. We have always made a point to stay educated on new changes in the industry and are fully licensed, bonded and certified to install and maintain your property's fire alarm system.